A quick post to flag the very dry change coming through early this week. We could see a sprinkle or two from it…but not much…however the main feature will be how dry the air will be. We'll see the change start to move in through tomorrow (Monday) before strong south westerly winds sweep through on Tuesday. Those winds will bring some very dry air – as you can see in this dew point animation: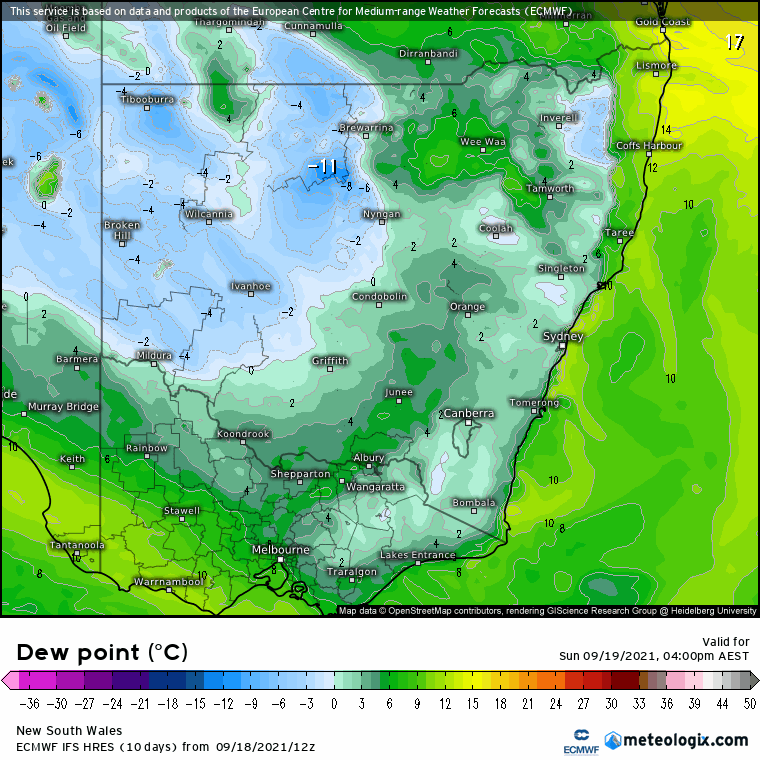 That dry air is also going to be cold – with a good chance of some snow flurries across the Northern Tablelands early this week. Here's the snow forecast from this event: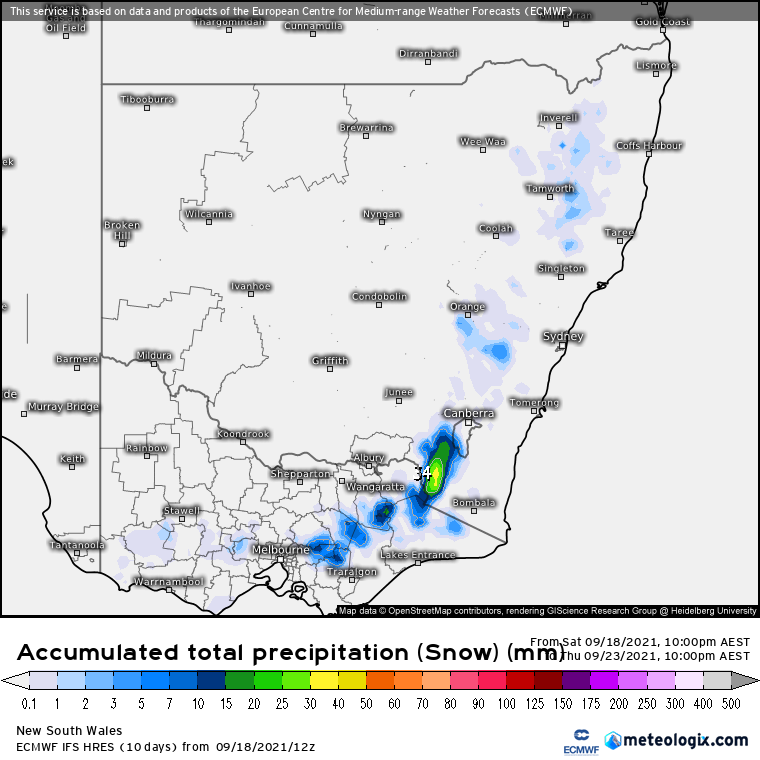 …you can see some fairly widespread light snow across the hills to our west – and with the strong winds it will feel bitingly cold up there. As can happen in Spring this strong change will not only bring some snow, but also increase fire risks across NE NSW and SE QLD over the next few days. Here's how the fire danger levels look through to midweek – you can see them peaking each day and moving north east with the change: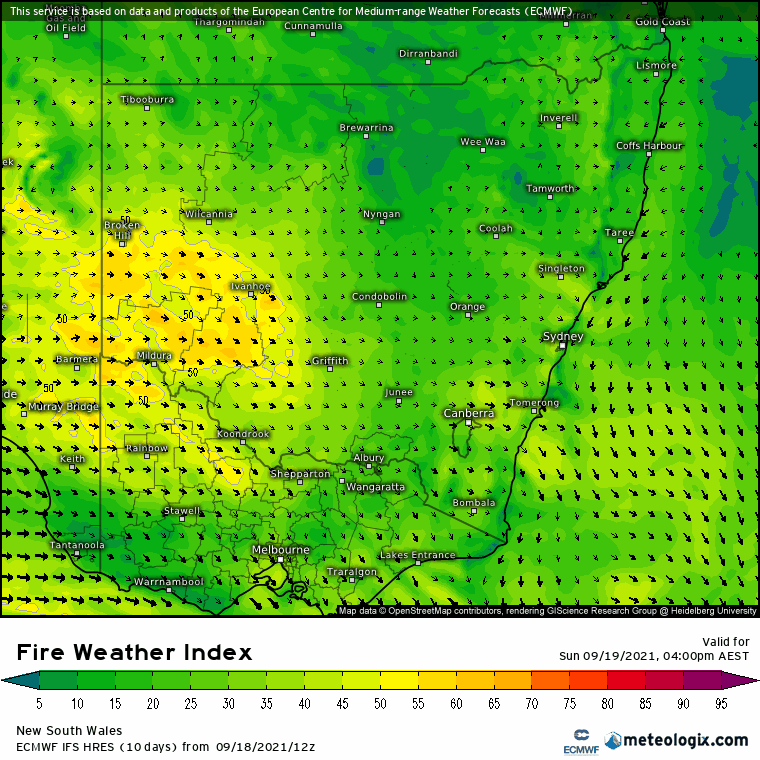 Worth noting that this is not a formal fire weather forecast – for that refer to the RFS. Once the change moves through things will settle down again with some dry, sunny and increasingly warm weather moving back in for the remainder of the week – thus continuing the very dry theme. The next significant change will move through next weekend. Some models indicate that we could see some rain from that change as it moves through, but too early for any detail right now. What we can see happening is a rapidly strengthening La Nina starting to come together once again. Here's the forecast sea temperature anomalies for one of the key La Nina regions – and you can see temperatures are forecast to dive in the near future: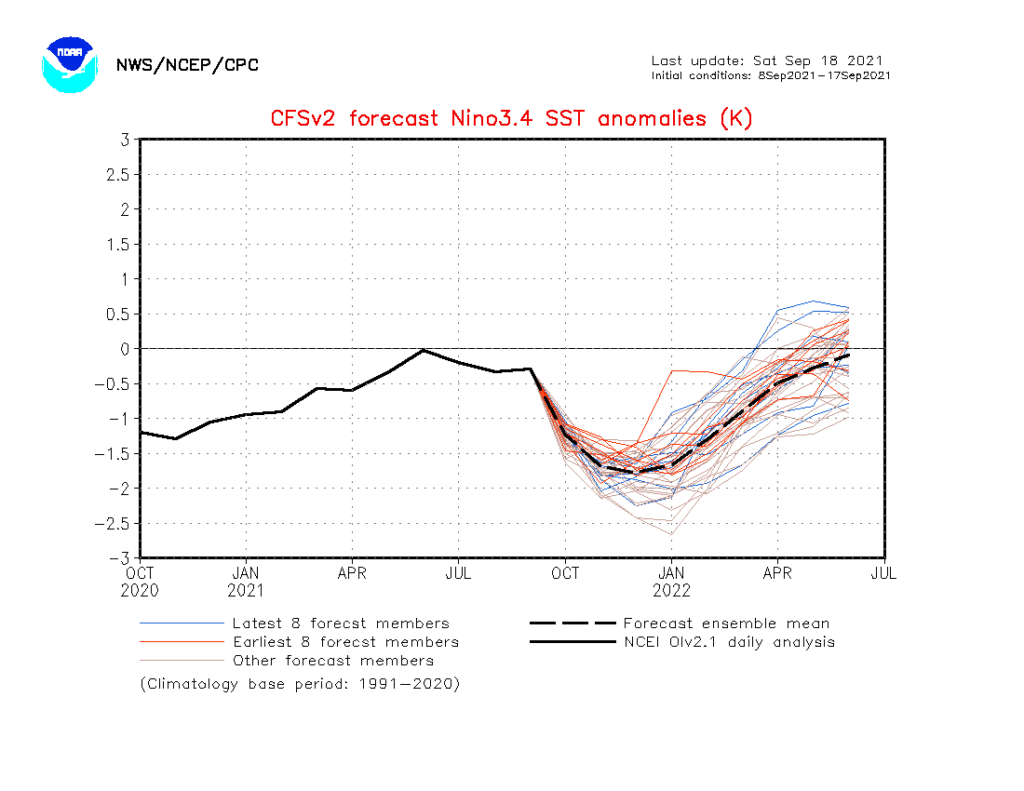 You can also see the forecast sea temperatures drop in the Pacific in this animation. Note the colder temperatures develop through our summer – but then dissipate as we head towards next winter, with even an El Nino-like warm tongue start to appear later on: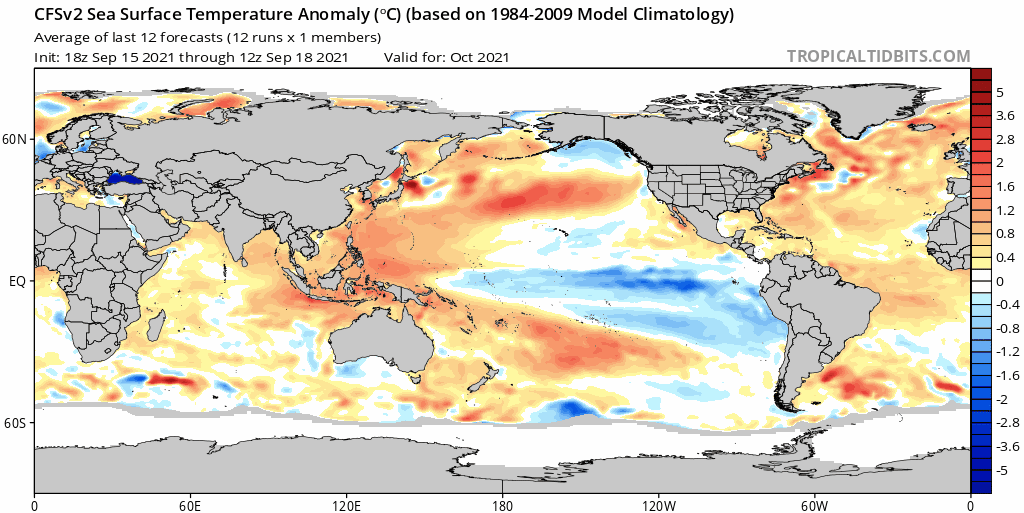 …but that is a long way off and we have the La Nina through our summer to come first. Once it really kicks in then the dice will be loaded, once again, in favour of wetter than normal conditions. Here's the latest forecast running through into next winter, and you can see the wetter forecast: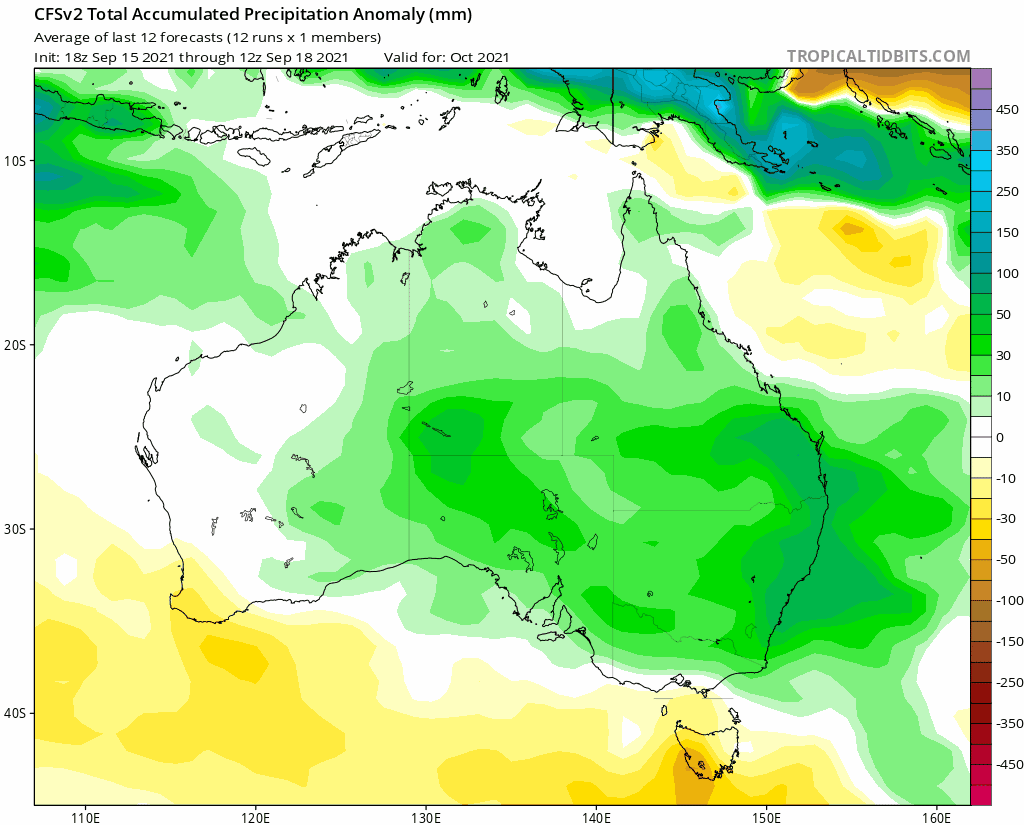 That'll do for now. Once again many thanks to Kombu Wholefoods and Snapfrozen for making this post (and website) possible. Thanks to Meteologix, NOAA and Tropical Tidbits for the images.