Good morning. You might not spot any differences but both the Bellingen Weather site and the software used to run the live weather data (CumulusMX) have all had big upgrades over the last couple of days. This keeps the site secure but also opens up some new options for weather prediction and data presentation that I'll be working with over the next few months. If you spot anything that isn't working then please let me know.
Back to the weather…and we just had the first winter westerly blast come through, which brought much lower humidity levels – here's how it looked on the Bellingen Weather website on Monday: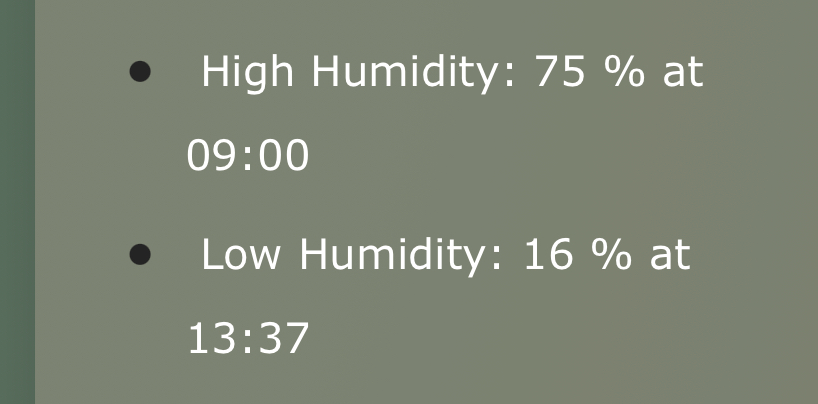 …makes a nice change after the summer humidity! Meanwhile across the Pacific the forecast El Nino is developing – you can see the much warmer conditions developing off the S American coast:

The ocean in that region is warming faster than seen on any of the previous El Nino events – check out the black line on this graph: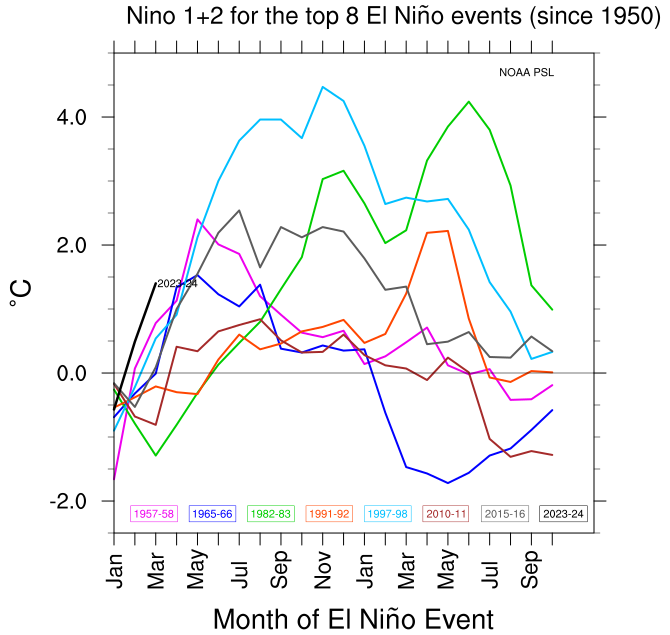 Sea surface temps off the coast of Peru are up to 7C above average, which is very significant…and models continue to forecast a strong event for later this year. This is the latest from the BoM's seasonal model: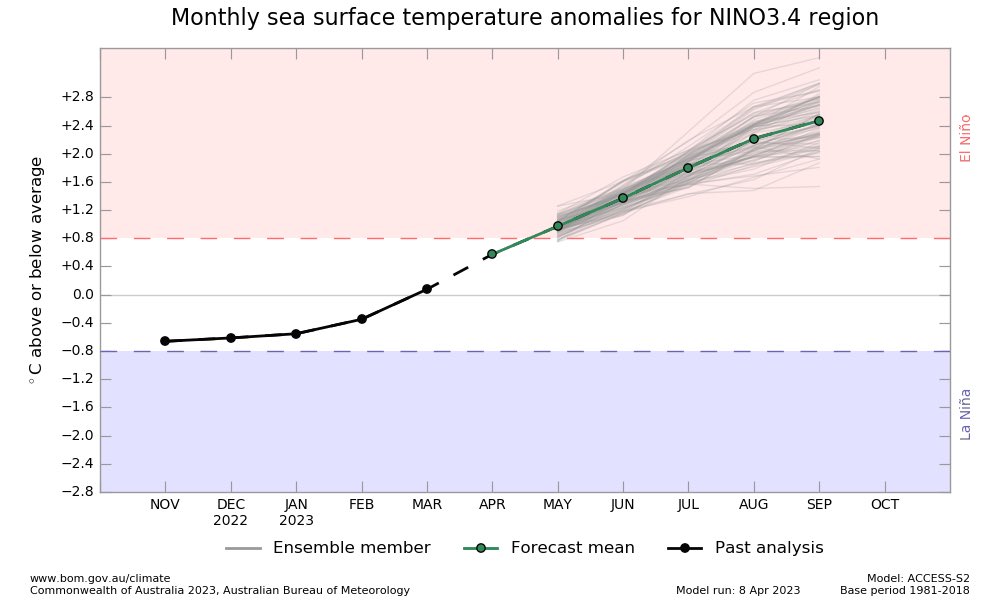 However…despite the developing El Nino and the forecast for drier than average conditions…a quick look back at the rainfall in our area for the last two significant El Nino events, in 1982-1983 and 1997-1998 shows some really wet weather. September to October 1982 had nearly 500mm in the valley, and spring 1997 was also reasonably wet as these totals for July through August show:

That doesn't mean that this event will go the same way, but does flag that despite drier than average conditions being likely, they are by no means guaranteed. This applies in particular to our region, which usually gets storms on even the most marginal weather day during spring. If you looked at the same years for areas inland it is more consistently drier during El Ninos (and thus much easier to forecast for!)
I'll post updates through the winter for specific events should they occur, and also updates on how the (potentially significant) El Nino is developing.
Thanks to BoM / Leon Simmons / NOAA for images
Thanks to Kombu Wholefoods & Snapfrozen for ongoing sponsorship and making this site possible