The very wet weather of a week ago is well clear now – and what a difference! Here's how the heat was swept away over the weekend, with the warm wet weather from the north east being replaced with much cooler and drier air from the south: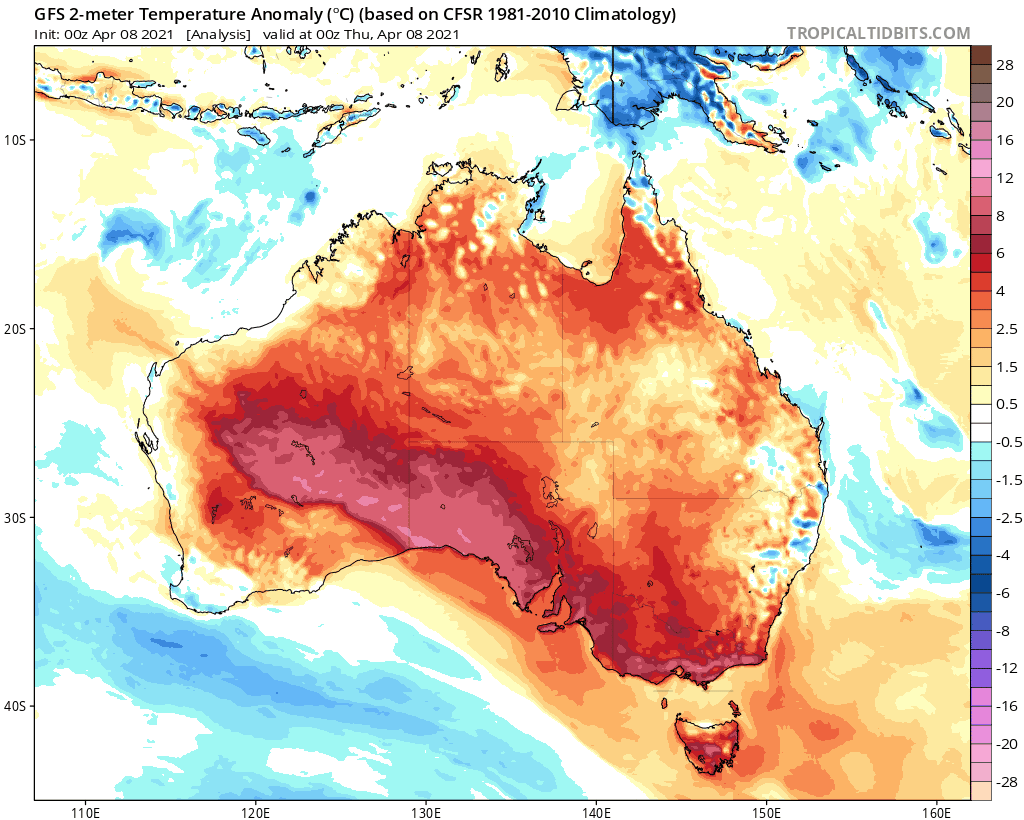 The cold is certainly with us now (in fact the minimum last night up on the hills to our west fell below zero) – and the dry is here too. Here's the dew point (an indicator of how much water is in the atmosphere – it literally means the temperature the air has to fall to for dew to form) for 1pm last Tuesday: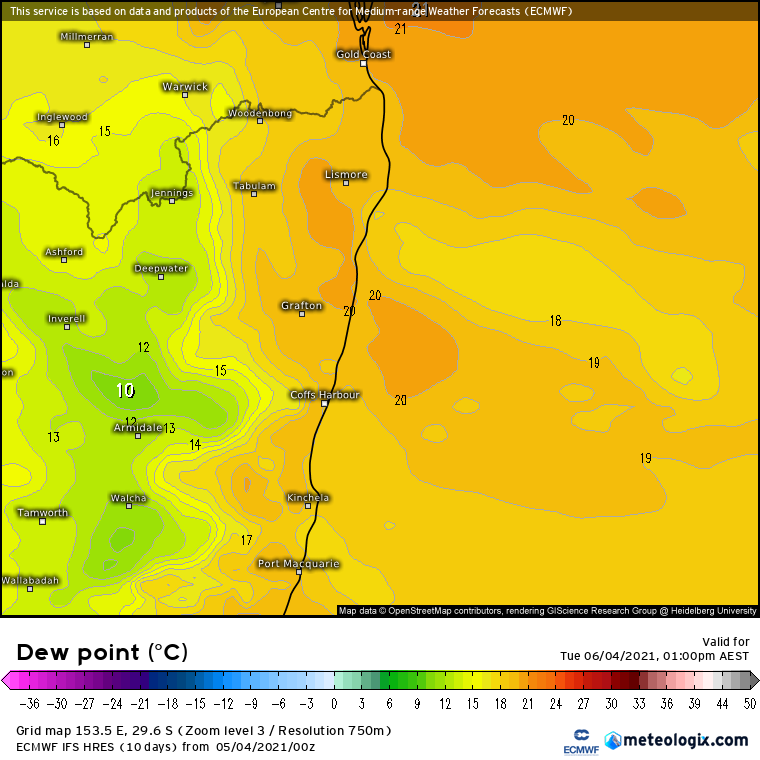 …and compare that with the same chart for 1pm this Tuesday: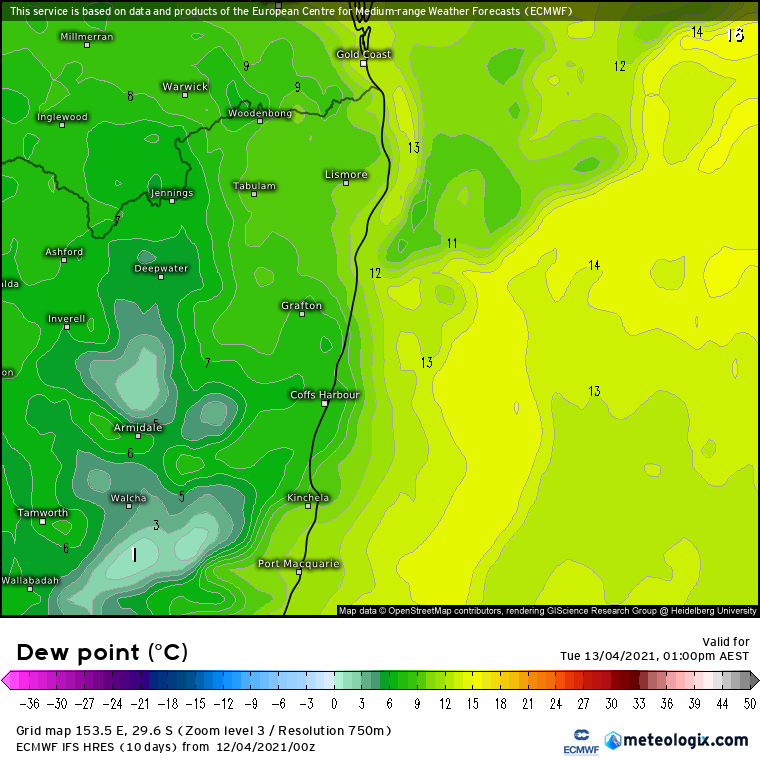 You can see how much drier it is – and that means sunny days and cool nights. With the cool dry air in place we'll see a heap of sunshine (and some great visibility) through the end of the week before the next change moves through over the weekend. There is some disagreement between the models as to how much rain we'll see. Most of them show very little, so we'll go with that for now, with one eye on the other models that show it wetter to see if they fall into line later in the week. Once that change moves through we'll be back into more sunny and dry weather.
Looking at the bigger picture we've still got the remnants of the La Nina in place across the Pacific, and still have above average sea temperatures in the Coral Sea, so the risk of more wet weather remains. Here's how the sea temperature anomalies look right now:

What's happening below the surface is interesting however, as a pool of warmer than average water is moving across from West to East: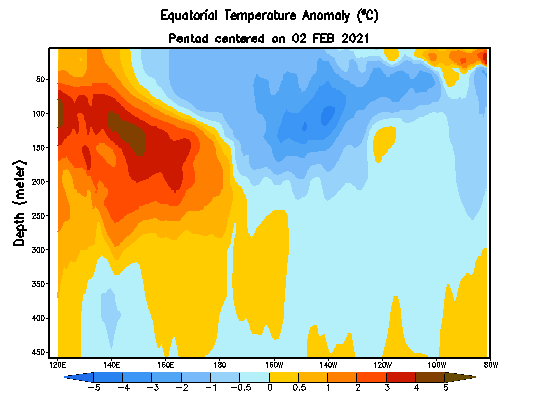 The warm pulse developed in the west in February, and we should see some of that warm water move towards the surface in the east over the coming weeks. If it does we will see the colder anomalies dissapear quickly. Longer term you would think that would kill any chances of another La Nina…however climatalogically two year La Ninas are much more likely that single year events, and most climate models still show a return to cooler than average conditions later this year….so they could be onto something not obvious (to me at least) at this time. This is the time of year that tends to dictate the patterns for the coming 12 months, so we will watch with interest over coming weeks to see where the focus lay for next summer…I'll post again on that longer term picture as we head through winter. I'll also post again when we head towards the next significant weather event…but until then hope you enjoy this beautiful Autumn weather.
Many thanks to: Snapfrozen | Kombu Wholefoods | NOAA | Meteologix | Tropical Tidbits