We've got the Antarctic circulation strongly negative right now – and the result is a very late winter cold blast moving through late today and tomorrow. Here's how it looks on the MSLP charts: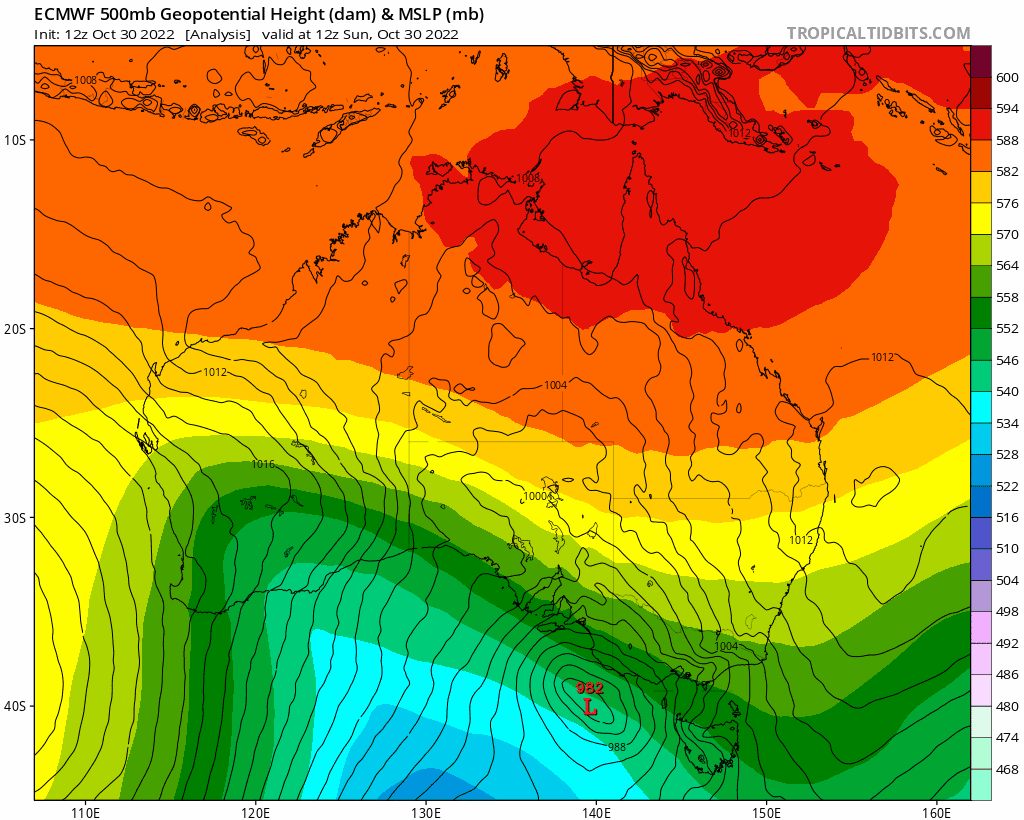 This one is most notable for the change in temperatures across Aus – check this temperature anomaly chart covering the next three days: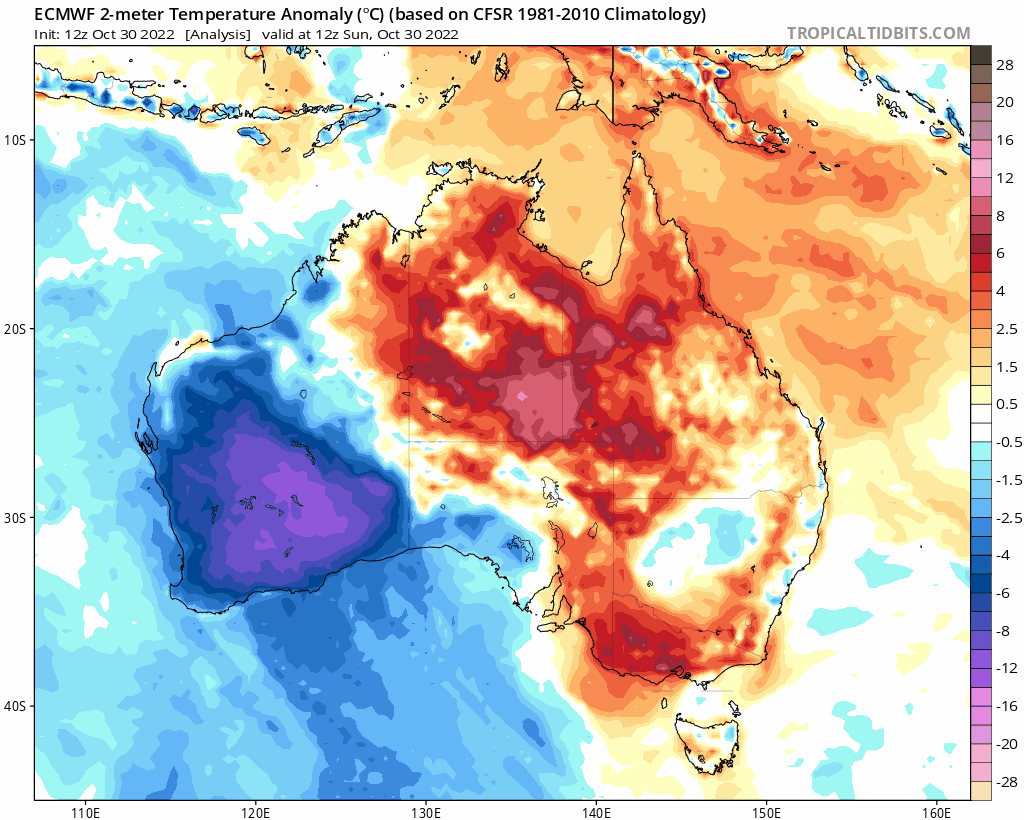 Just amazing to see – going to be some snow across the high ground inland. Here's the 24 hour snow totals from Tue into Wed – yes, snow likely just inland from us!!!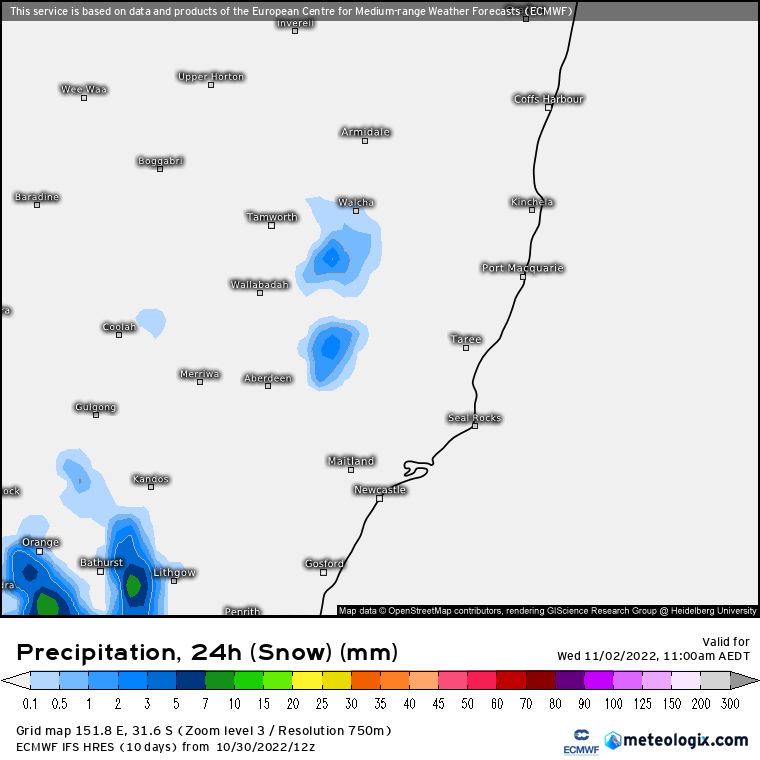 Some big falls likely to our south as well, with decent dumps likely across the Blue Mountains and even across lower elevations in Victoria!
With a strong temperature gradient you usually see strong winds – and sure enough here's the wind forecast for the next three days: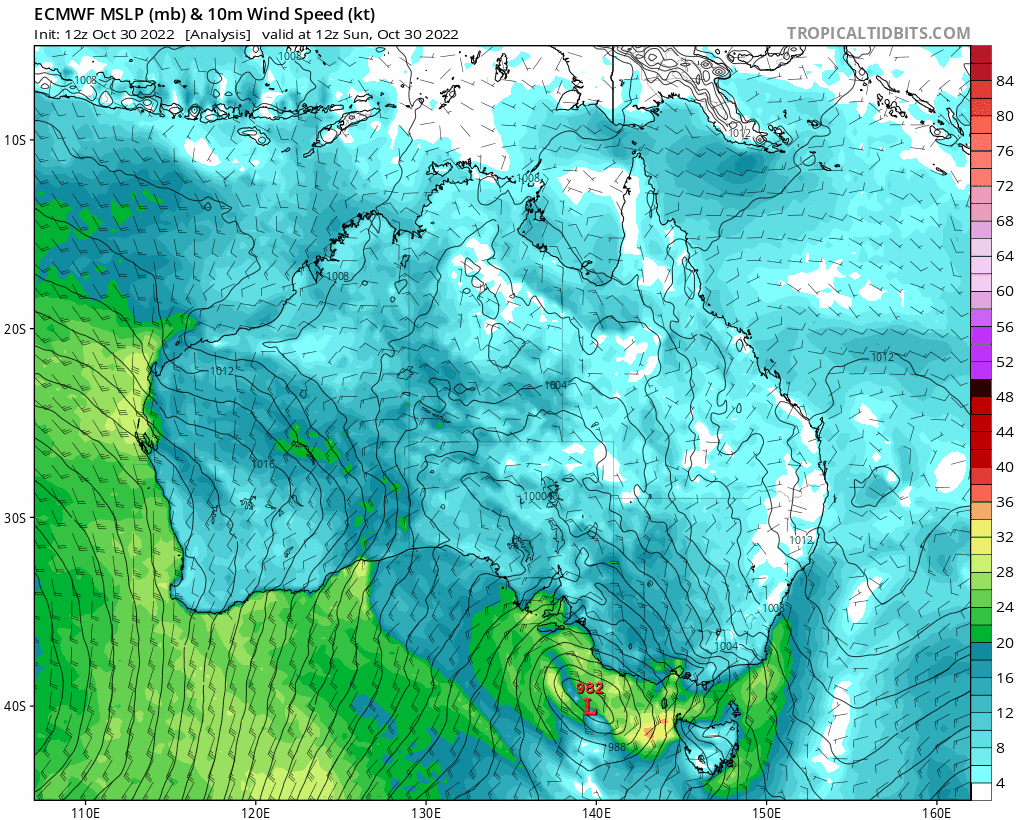 Looking in more detail across our region, here's the lunchtime wind gust forecast for the next three days -> it is going to get gusty out there: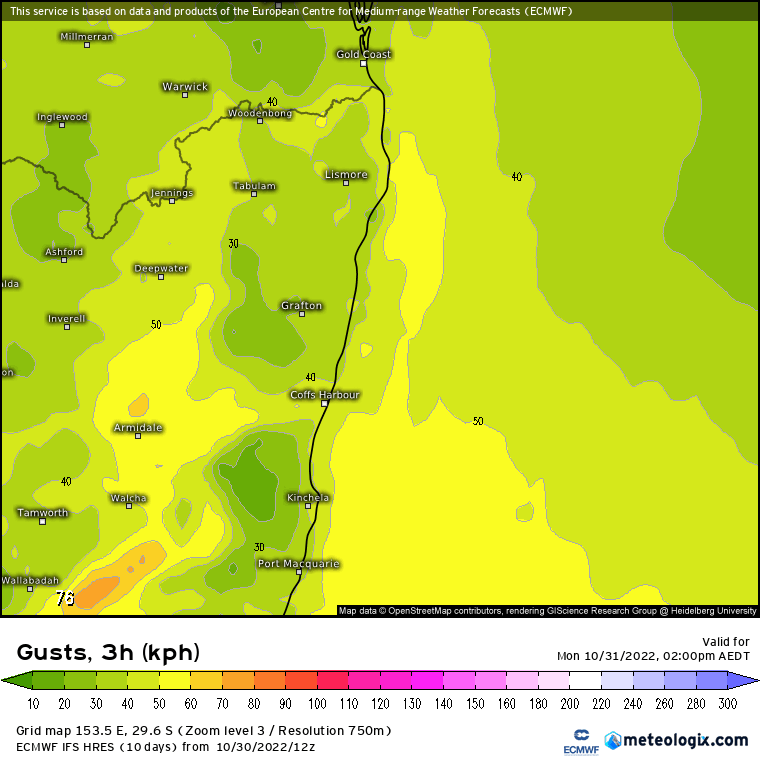 Rain-wise…this is a westerly change so the focus will be to our west. Here's the forecast rain and snow totals from the EC model for Australia over the next three days: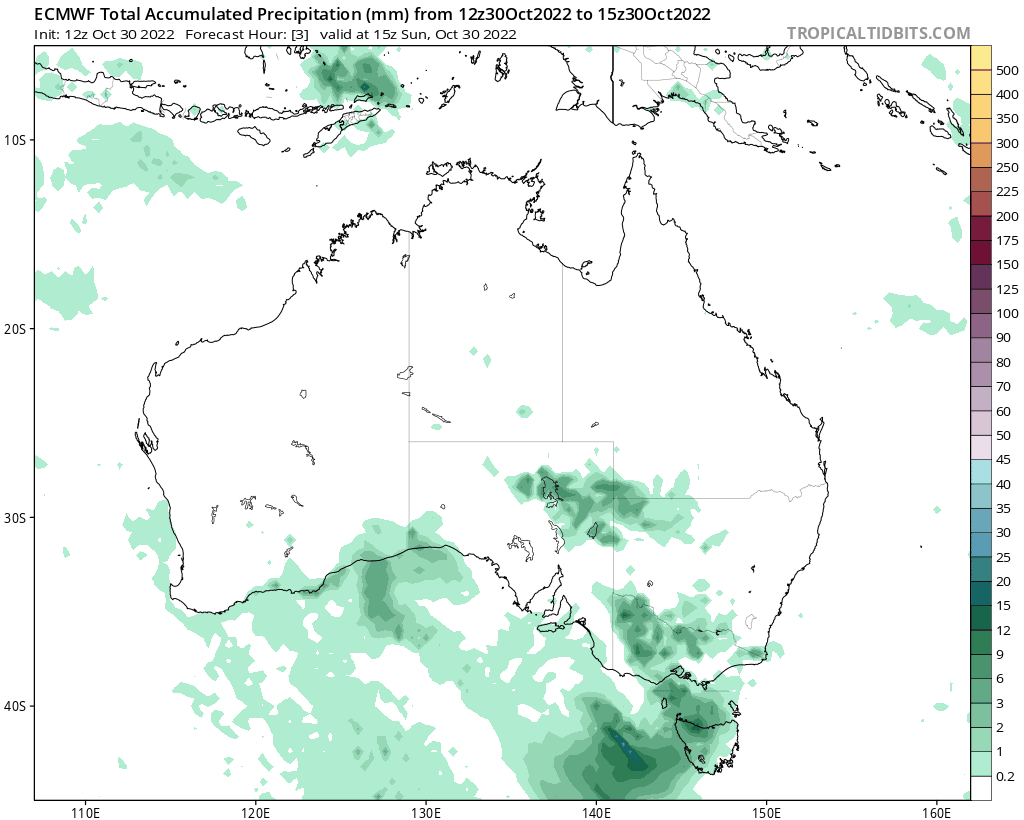 …and looking in more detail using the BoM high resolution model here's the likely outcome – big difference between the mountains and the coastal valleys: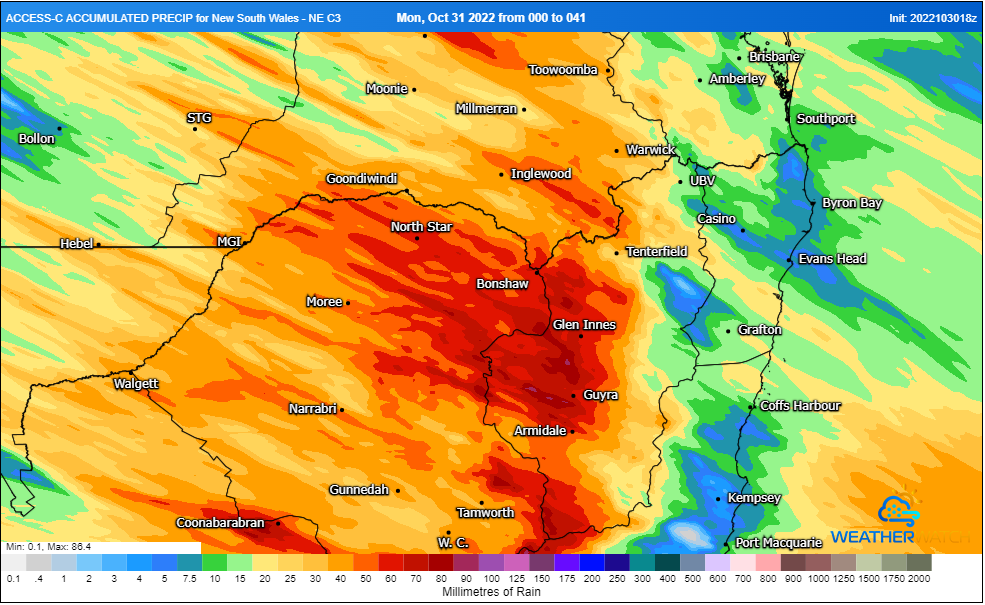 Looking further ahead and the southern circulation is likely to spring back into strong positive territory – which means an increased risk of more rain once again. Here's how it looks today:

…so expect to see more wet-weather posts over coming weeks.
Thanks to our sponsors Kombu Wholefoods and Snapfrozen. Thanks to NOAA / WeatherWatch / Tropical Tidbits / Meteologix for the images.