What a change in the weather – a very strong westerly change moving in, doing some damage, and then clearing the sky and dropping the temperatures – and humidity levels. The reason – changing seasons combined with a big change in the pressure and wind pattern around the Antarctic. Positive values means the vortex is tighter and the westerly belt remains further south. Negative means the vortex is weaker and the westerly belt moves further north. Here's how that looked in the previous post that looked at the change ahead:

We're now a few days further along, and the latest forecast shows the dip that happened, with another one forecast over the coming week:

That means we should see a continuation of the cool, dry and at times windy weather – though with the odd cloudier day with the chance of a few showers as a change moves through (such as later on this evening). It also means a bumper start to the snow season down south! Here's the current 15 day rain forecast. It's a classic for westerly patterns with two peaks in rainfall. One sits to our west, and occurs as the westerly winds hit the western side of the dividing range and drop their rain, before drying out as they drop onto the coastal plains. As they move out to sea they pick up moisture again and showers start to form in the colder air: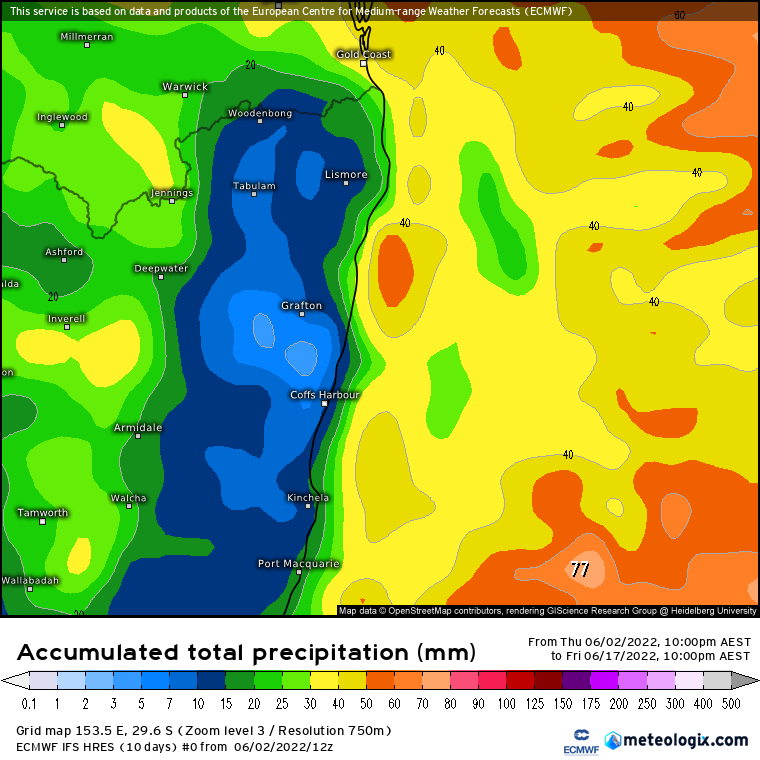 The current westerly pattern is likely to result in further windy westerly changes moving through from time to time, with frosty spells to follow as the wind drops out. We could also see some flakes falling at times in the hills to our west. Here's the 10 day snow forecast for our region: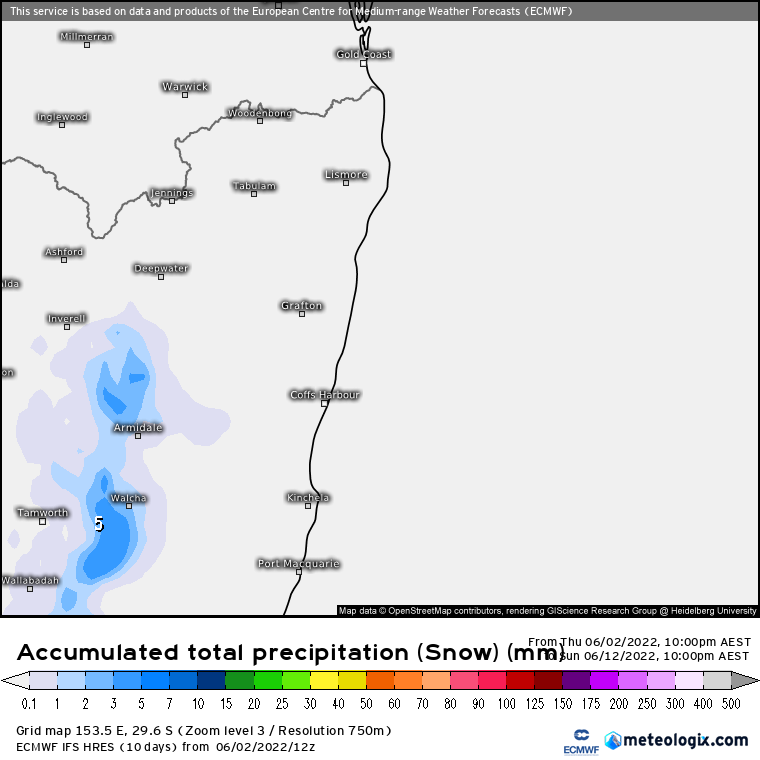 …but compare that to the 10 day snow forecast for further south: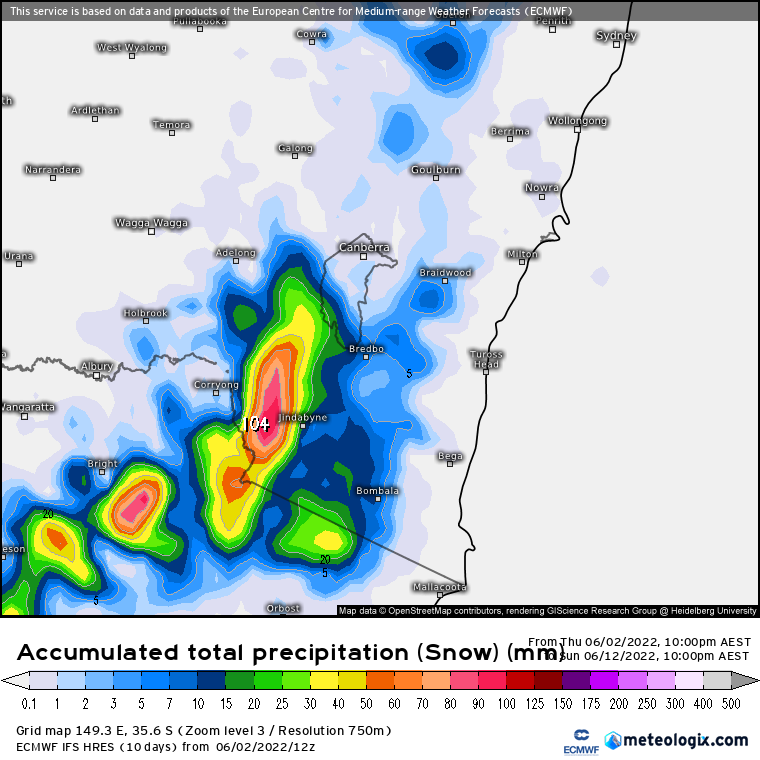 Looking further ahead and the La Nina is likely to keep the risk of further wet spells in place through winter – though as can be seen with the rain forecast above you actually need the onshore winds for that rain to actually return. The forecast sea temperature anomaly forecast for July shows the La Nina pattern still firmly in place: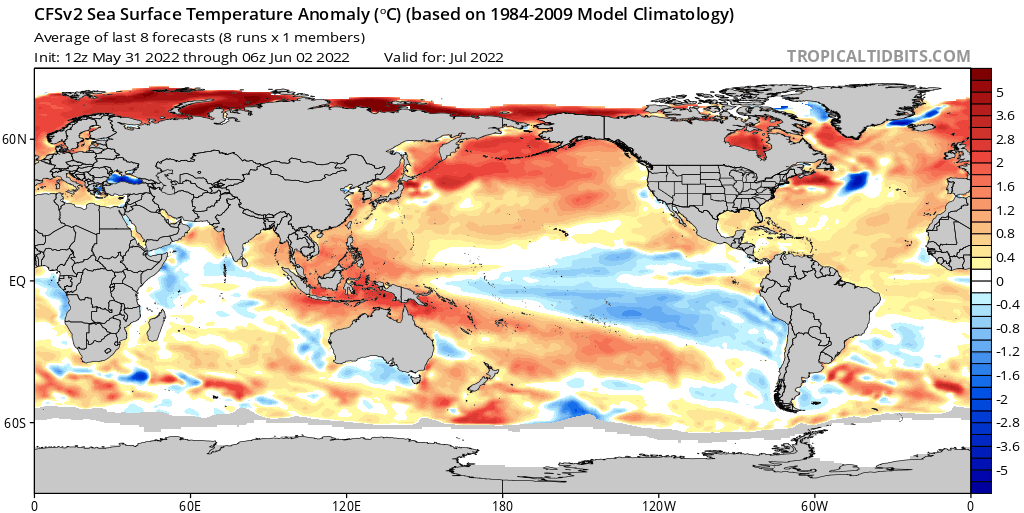 …but by the time we reach early 2023 there are some signs that it could be fading away. Here's the current forecast chart for next February: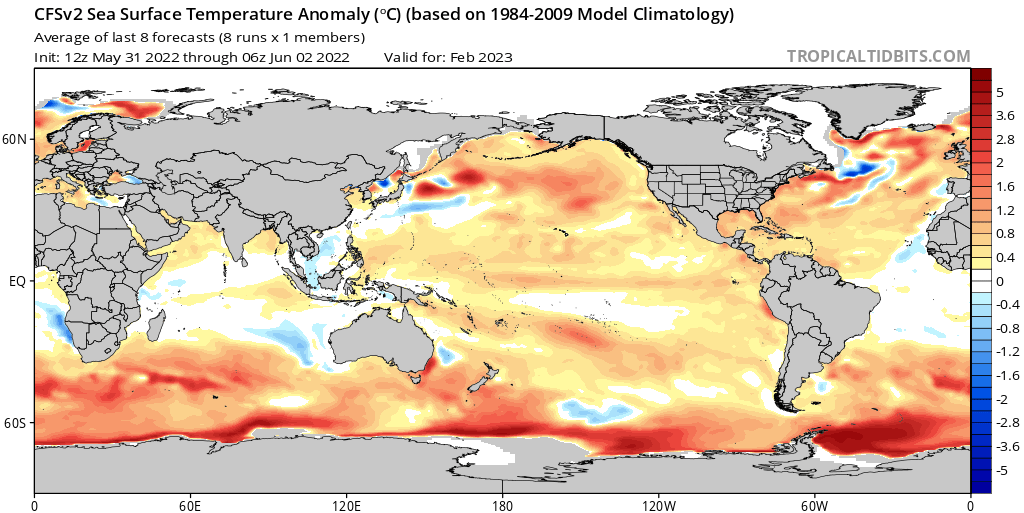 …that's a long way off however and we're still to get through the predictability barrier that often happens at this time of year. Something to watch however as we move through winter…In the meantime enjoy the drier weather and keep warm!
Thanks to our sponsors: Kombu Wholefoods and Snapfrozen
Images thanks to Meteologix / Tropical Tidbits / NOAA